Thrilling attractions, luxurious accommodations, breathtaking gardens, sweet deals and mouth-watering treats — you'll find something for every season in Hershey. This chocolate-coated candy kingdom has grown from Milton S. Hershey's company town to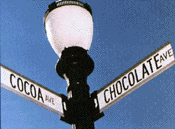 an internationally known community, complete with a world-class amusement park and resort complex. There's no getting around it. Hershey has built a reputation for itself, and remains proud of it. Throughout the community, visitors will find reminders of its sweet heritage, from the heavenly smell of chocolate in the making to streets like Chocolate and Cocoa avenues that are lined with Hershey's Kisses street lights. A stroll through the magnificent Hershey Gardens gives you a glimpse of Mr. Hershey's tribute to his wife.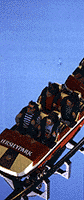 Beyond the chocolate, adventures await. Each year, more than 2 million visitors find their thrills at Hersheypark, a world-famous attraction complete with heart-pounding roller coasters and show-stopping entertainment. Adjacent to the park lies ZooAmerica, an 11-acre, year-round North American wildlife park featuring more than 200 animals of 75 species. Special seasonal events include the Creatures of the Night. And just because the winter winds start blowing, don't think Hersheypark shuts down for the season. Transformed by the twinkling of half a million tiny lights, the park becomes Christmas Candylane, a holiday favorite for children of all ages. Ride the carousel, visit with Santa at the "North Pole," shop for unique gifts and enjoy the sweet treats in this winter wonderland.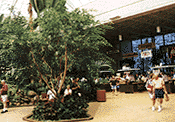 Just a few minutes away, railway buffs will enjoy a scenic ride on the Middletown & Hummelstown Railroad. For a breathtaking trip underground, visit Indian Echo Caverns, a natural phenomenon sure to please the whole family. For more family fun, play miniature golf or have go-cart races at Adventure Sports in Hershey. And each October, enjoy the annual meeting of the Antique Auto Club of America (one of the world's largest antique auto shows), the Hershey Halloween Festival as well as the amazing Hersheypark Balloon Classic.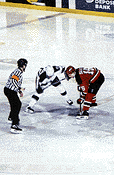 Sports enthusiasts will enjoy Hershey's host of athletic attractions. Spectators can cheer on the home team when the American Hockey League's oldest continuously operating team, the Hershey Bears, take to the ice. Nearby Grantville offers thoroughbred horse racing at the Penn National Race Course. Or get in on the action personally at one of Hershey's five spectacular championship golf courses. Hersheypark Arena and Stadium brings in popular entertainers and family shows for every season. Like its capital counterpart, Hershey also boasts an internationally known symphony, as well as sell out crowds viewing the Broadway touring companies featured at the magnificent Hershey Theatre. Local clubs also offer nightly entertainment and dancing in settings from ballroom to contemporary.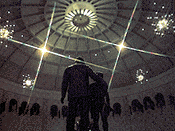 This community is built on history, and preserving it for future generations is a way of life. Tour the Hershey Museum to learn more about the town's intriguing start, as well as the life and vision of its founder, Milton S. Hershey. And don't forget a historic visit to Milton Hershey School's Founders Hall, the largest unsupported dome in the Western Hemisphere.
For a detailed list of Hershey area Attractions, Restaurants, Hotels, and Bed and Breakfasts, please click below:
Hershey Attractions • Hershey Hotels • Hershey Bed & Breakfasts • Hershey Timeshares