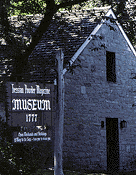 Hidden among the beautiful rolling hills of Cumberland County, Carlisle invites you to slow down and savor the past in a relaxed rural setting. This patchwork quilt of pastures, farmhouses, bed-and-breakfast homes and small towns display historical charm and the region's natural beauty in every season. Founded in 1751, Carlisle was George Washington's choice for his army's first arsenal and school. At one time it was home to the nation's school for native Americans, of which Olympic athlete Jim Thorpe is an alumnus. Today, the community houses the U.S. Army War College. Historians and military buffs alike will relish exploring this area, first occupied and then shelled by the Confederates; both Civil War and Victoria Era memories abound. You won't want to miss the Military History Institute with its Omar N. Bradley Museum and the Hessian Powder Magazine Museum.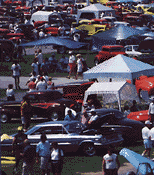 If you like taking home a bit of the past, Carlisle is your treasure chest. From indoor antique shops to outdoor antique flea markets, you'll enjoy discovering the perfect souvenir finds to enhance your life back home. Other types of collectors will find excitement in Carlisle as well, as some of the largest collector car shows in the world take place year-round on the 82-acre Carlisle Fairgrounds. In the summertime, "just for kids" shows provide a stage and classroom for budding car enthusiasts.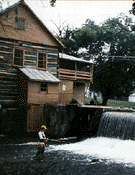 For South Central Pennsylvania's natural beauty, there's no place like Carlisle and its surroundings. Fishing fanatics will rise to the angling challenge afforded by Cumberland County's plethora of world-famous creeks and streams, teeming with trout, large- and small-mouth bass, pickerel and walleyes. Hikers will find happiness on a stretch of the Appalachian Trail. Campers won't want to miss the 969-acre Pine Grove Furnace State Park, with beach swimming, boat launching areas and more than 70 campsites. For a bit of "green" learning, take the family to nearby King's Gap Environmental Education Center. Boasting 1,439 acres and 15 miles of hiking trails, the center features ranger-presented environmental education and interpretive programs throughout the year.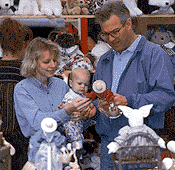 Carlisle's seasonal celebrations offer many opportunities to experience the arts, crafts and culture of South Central Pennsylvania. Each fall, the town's Arts Festival and Octubafest combines a bit of history with cultural entertainment, craftsmanship and, of course, day-long brass music. And nearby Allenberry Resort and Playhouse, located in Boiling Springs along the scenic Yellow Breeches Creek, presents a vast array of fine productions for any season in a charming dinner theater setting.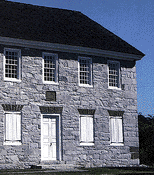 Cumberland County is the perfect location for a bed and breakfast stay, and visitors will find no lack of accommodation choices. Innkeepers in Carlisle, Boiling Springs, New Kingstown and Shippensburg welcome you "home" to period settings for every style and era — from Colonial tavern-inns, to Victorian homes, to a gentleman's farm. For newlyweds or "still-on-their honeymooners," these relaxed and romantic lodgings are the perfect setting to get away from it all. A hearty home-style breakfast will get your morning off to a beautiful start. And for information, directions and recommendations about the Carlisle area, your gracious hosts will serve you well.
While visiting here, be sure to stay at one on the many fine hotels in Carlisle.